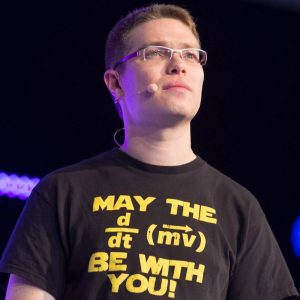 Fell in love in code, self-educated when I was 8 by learning BASIC on the Atari 800XL of my geeky father. Learnt music by my own by discovering sound trackers while being a member of a demo group on PC when I was a teenager. Loving anything linked to our beautiful geek universe such as Gaming, VR, AR, AI, 4K, Star Wars. Interested in accessibility by default, fighting for my son.
Today, I'm working for Microsoft Corp inside the DX Corp TED team as a Senior Program Manager. DX is the division in charge of evangelism and developers relations within Microsoft. I'm also in direct relationship with the Windows product group and the MS Edge engineering teams.
My job consists of driving adoption of HTML5 standards by doing conferences, articles, demos and by writing frameworks to help web developers. I'm the co-author of babylon.js and vorlon.js.
Strong communications skills. More ideas per day than time to implement them. 🙂
Some recent conferences I've done: